Special Events
WCT offers a variety of special events throughout the year. Our annual membership affairs, fund-raising galas, and celebrations of important milestones are all fun ways to get involved with the organization. We also offer FREE theatre events and performances, courtesy of the DLTA (Dinah Lane Theatre Arts Fund). Recent DLTA performances have included The Miracle Worker with Roxbury Repertory Theatre and Perkins School for the Blind, and Hansel and Gretel by the Tanglewood Marionettes. Finally, WCT hosts an Annual Fundraiser – always a fun time! – where you can party with the WCT community, bidding on fabulous auction items, eating delicious food and having an all-around entertaining time, all while supporting the organization! Join us for any of these special events to show your support for WCT!
Theatre for Young Audiences
WCT is excited to announce the launch of our Theatre for Young Audiences program
THE MAIN STREET KIDS CLUB: A MathStart Musical
Boston area Premiere: Thursday, March 19, 7:30 pm, talkback and reception to follow
Opening reception and book signing with Stuart Murphy, 6:45 pm
Additional Performances: Saturday, March 21, 10:30 am, talkback and reception to follow; Saturday, April 24, Time TBA; Saturday, May 2, Time TBA
THE MAIN STREET KIDS CLUB: A MATHSTART MUSICAL
is presented through special arrangement with
All authorized performance materials are also supplied by MTI.
421 West 54th Street, New York, NY 10019
Music Theatre International (MTI).
Phone: 212-541-4684 Fax: 212-397-4684
www.MTIShows.com
Based on six stories from Stuart J. Murphy's popular awarding-winning MathStart series, playwright Scott ("Schoolhouse Rock Live!") Ferguson has crafted an original story of adventure, mystery, friendship and…math! "Math Skills are Life Skills!" says the sign on the wall of the Main Street Kids' Club clubhouse. They are lots-of-fun skills, too.
"MathStart books are all about teaching math skills in the context of stories. But I had to wonder how that was going to convert into a staged musical for kids. Well it converted very well indeed! The math is there. The math skills are reinforced. It's all part of one cohesive story, an exciting story that I think will get kids' attention. The whole notion of a musical about math for children is really an exciting idea."
Stuart J. Murphy
Or, as one second grader put it, "It's rad!"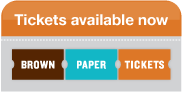 Want to know more about MathStart and The Main Street Kids Club? Check out author Stuart J. Murphy!
Twitter: http://twitter.com/vizlearning
Facebook: http://Facebook.com/StuartJMurphyAuthor
Pinterest: http://pinterest.com/vizlearning
Thank you to our sponsors Watertown Savings Bank, Dinah Lane Theatre Arts Fund, anonymous, Shippy Foundation, and Rice Foundation